About...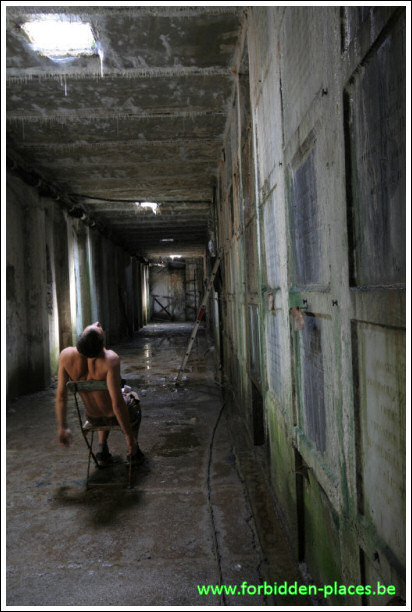 Me @
the Crypt
About The Author - Sylvain Margaine
I started very young. As a kid, my father brought me to abandoned factories.
The passion remained. But the motivation has been boosted by the taste for photography and the success of this website.
So, why such a hobby? We think that abandoned and futureless places are part of our cultural heritage.
So before everything get rotten or disappear, let's explore and photograph them!
This website is like other urban exploration websites. It contains some basic info about the places we explored, so that one can remember and find the keywords to make additional searches on the web if needed.
It allows also the people that cannot or do not want to involve themselves into such visits to get the same adventurous feeling we enjoy when entering into these ... forbidden-places!
I usually go under the name of Slyv on various UE forums.
You can contact me directly.
Some Numbers...
The site is online since February 1998.
Today, the site displays a total of 86 documented urban explorations through approximately 2150 pictures on 4 continents split among the following categories:
- we explored 22 abandoned factories,
- we got into 17 forgotten hospitals and asylums,
- we discovered 21 other derelict buildings (castles, churches, theaters...),
- we climbed 6 rooftops,
- we crawled into 10 closed underground mazes,
- we enjoyed 5 forbidden train-related buildings,
- we carefully documented 5 former military buildings.
But please keep in mind that more than 150 locations are still in the processing queue, and that the website only shows a small part of them!
Since 1st January 2006, there has been 35,098 unique visitors on the website, and about 287 this month. Thank you!
I sincerely hope that you enjoyed your visit here, at least as much as I enjoyed exploring the locations!
Thanks!
The author wants to thank all his exploration buddies, guides and more. You know who you are!
Technical Stuff...
Photos are taken with high-end Canon EOS 5D Mark ii Digital SLR Camera
using mostly the following lenses:
- Canon EF 50mm f/1.8 II Camera Lens
- Wide angle Canon EF 16-35 mm f/2,8L II USM
The images are processed with Adobe Lightroom
and Corel Paint Shop Pro
.
The movies are edited using Adobe Premiere Pro.
The website is hosted with the precious support of Wallace.